Shrijee Liquid Sugar Plant
Shrijee's Liquid Sugar Plant is highly beneficial as it replaces the need for process of refined sugar melting. Industries such as food, juice, confectionary, beverages require liquid sugar as a sweetener for their products and usually they purchase refined sugar which is then melted to form liquid sugar. This is an expensive process and Shrijee's Liquid Sugar Plant replaces refined sugar consumption and reduces the cost of production.
It is ideal if the liquid sugar plant is positioned adjacent to the processing plant as the manufactured liquid sugar will be directly pumped to the factory.
Liquid sugar is manufactured in the plant by using raw sugar in the following process-
Affinition
Raw sugar/affinated sugar melting.
Melt clarification by Phosphofloatation.
Scum-de-sweetening.
DBF/MBF filteration.
Ion exchange de-colourization system.
Powdered activated carbon(PAC) filtration.
Concentration of fine liquor.
Shrijee can set up Liquid Sugar Plants on turnkey bases with capacity ranging from 50 tons per day to 500 tons per day. The plant will be fully automated (PLC or DCS based) and the manufactured liquid sugar will be as per international standards. We have various clients in Indonesia and Bangladesh.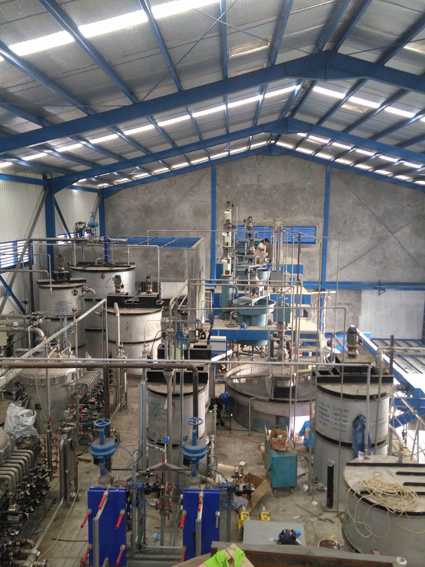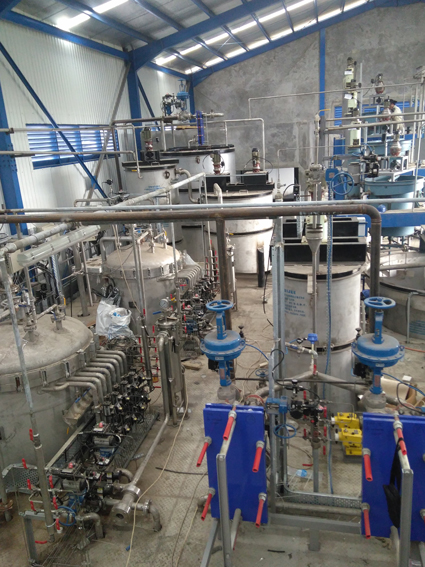 Shrijee Liquid Sugar Plant in operation at Great Giant Pineapple, Indonesia