Mono Vertical Crystallizer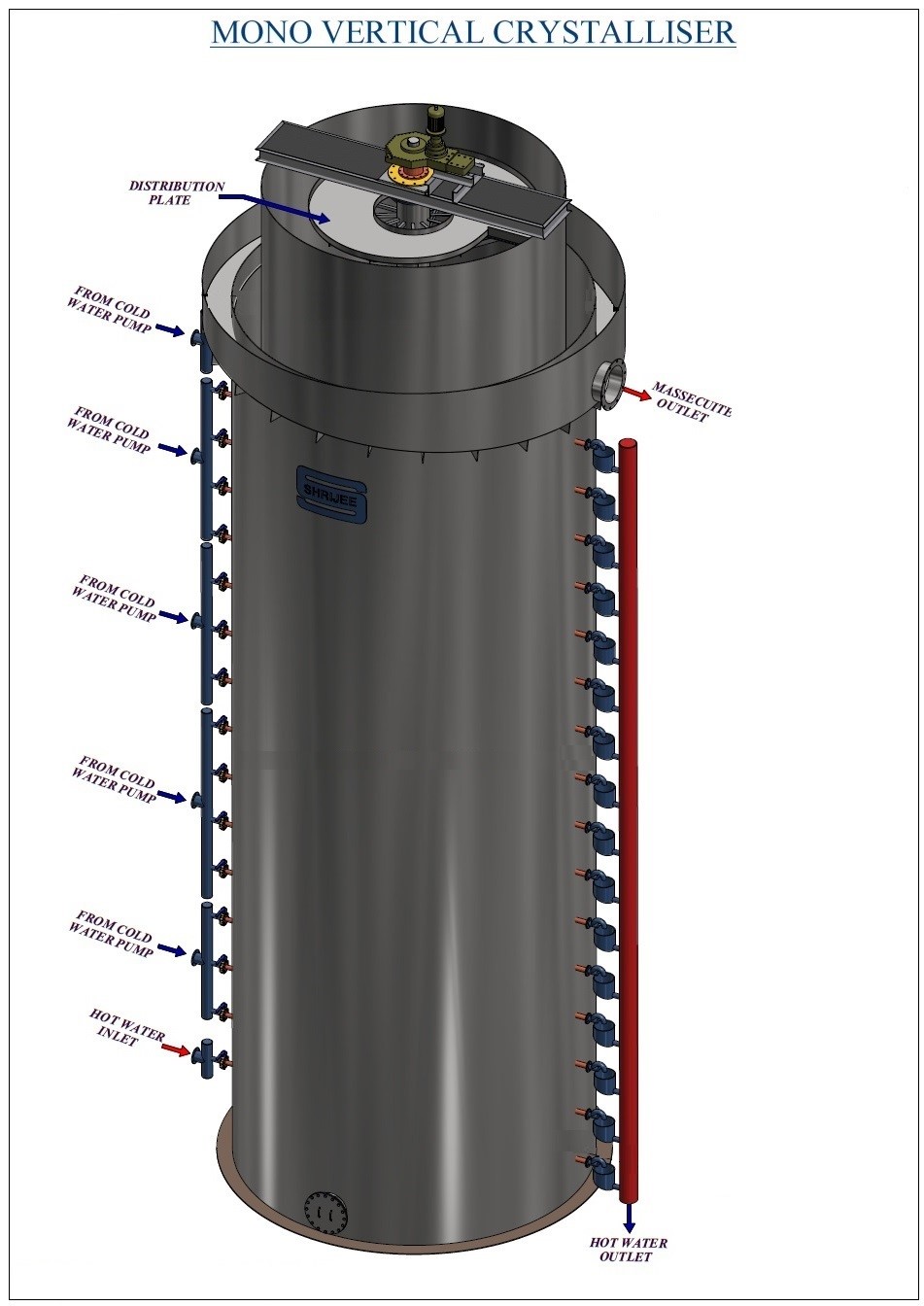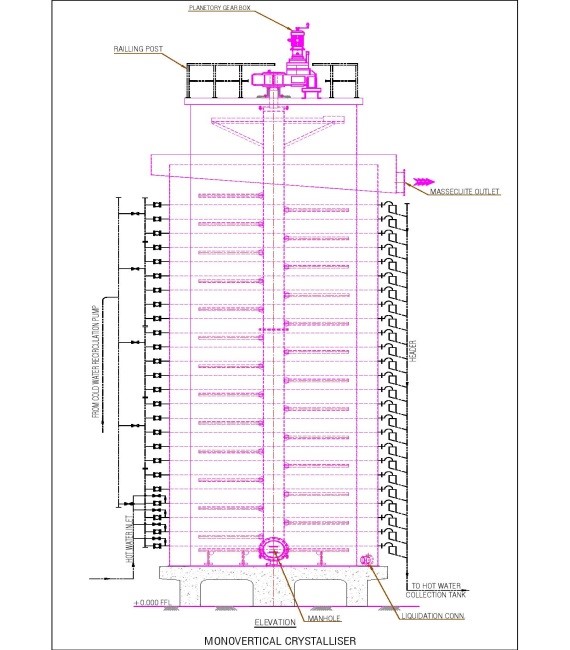 Shrijee has deep expertise in the design and manufacture of Vertical Crystallizers.
We offer Mono Vertical Crystallizer for B- Massecuite and C-Massecuite cooling.
Shrijee's Mono Vertical Crystallizers are preferred over traditional horizontal units because of the following benefits:
Small floor space required for handling large volume
Easy to operate
Energy efficient (planetary gear drive provided)
Reduces molasses purity
Capacity range from 100 Tons to 600 Tons
Cooling coil available in carbon steel or stainless steel
We have also supplied Twin Type Vertical Crystallizer and Riser Type Vertical Crystallizer as per client requirement.
Shrijee has supplied more than 250 Vertical Crystallizers to sugar plants all over the world (Kenya, Indonesia, Thailand, Ethiopia, Vietnam, Sri Lanka, Uganda, Philippines, Fiji & India).