Manufacturing Facilities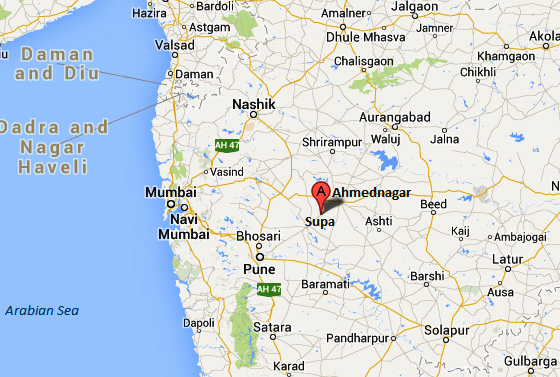 Location
Shrijee's plant is located at Supa MIDC, on the Ahmednagar - Pune highway.

The plant is 80 kms from Pune and 45 kms from Ahmednagar.

The driving distance to JNPT port is approximately four hours.
Plant Details
The factory is located in a 12 acre plot. The fabrication plant is 103 mtr x 20 mtr. The monthly capacity is 1,000 MT. We have a CNC machine and all the equipment required for tower fabrication such as: drilling machines, power presses, hydraulic stamping and punching, hot-bending, notching, plate shearing, lathes, shapers, band saws and welding machines. There are two EOT cranes of capacity 5 MT.
The hot-dip galvanizing plant is 119 mtr x 20 mtrs. The size of the zinc kettle is 8mtr x 1.2 mtr x 1.6 mtr (depth). The monthly capacity is 2,500 MT. There are three EOT crane of capacity 5 MT- double hoist double girder. The process tanks are 12 mtrs long. We have the following process tanks:
3 Pickling Tanks
1 Degreasing Tank
1 Rinsing Tank
1 Flux Tank
1 Quenching Tank
1 Dichromating Tank
In addition to the above, we have a fully equipped quality control lab. We also have a hot plate for uniform drying & preheating of steel to give an excellent surface finish and uniform coating of zinc. Steel is pre-treated using special chemicals that improve bonding of steel and zinc. Finally, we have an effluent treatment plant to meet all environment standards.